FPM Precision Programming
First Principles of Movement Concepts in action.
11-Hour Five-Camera Video Presentation
Get a front row seat with Dr. Craig Liebenson.
Immediate access to the entire video program. View as often as you like for the next 12 months. 
Not approved to meet CE requirements.
What Your Colleagues Say About This Course
Spent the weekend collaborating with amazing clinicians and coaches. Thank you for exceeding expectations this weekend.
This weekend emphasized that patient care is centered on the individual in front of you, promotes resiliency instead of fragility, is positive and encouraging, appropriately loads instead of under-doses movement, and dispels nocebos that create fear of movement.
You give the tools to make collaborating with a coach as a clinician or with a clinician as a coach a much easier process.
The process of the profile and the power of the audit process and history taking in the BPS lens provides everyone with a universal language with the 4 principles of reassurance, reactivation, adaptation, and variability as the North Star."
Donald Mull, D.C. San Diego, CA
I feel like I learned a lot about figuring out the difference between rep maxes, reps in reserve, and RPE. Because I don't have an actual training background, these things are really useful to me. In addition, watching you and Ryan in action taking clients through with external cuing and putting them in the environment really helps me to learn and retain how to do it with my own patients. That's what really puts it together for me.
I can't wait to come to another seminar.
Kelli Nelson, DC CCSP Kansas
This is my third FPM seminar, and I always learn SO many new concepts and skills each time that I can immediately put into practice.
Jenna Langhans - Trainer NYC
I've had 25 sessions in the past two days and the energy that I've brought to those sessions has been categorically different compared to sessions prior to this course and mentorship. 'You already have the skillset. Now learn the mindset'"
Nick Perugini, PT, DPT Philadelphia
What a weekend!! Learning from these two rockstars and all of the other coaches and clinicians who want to break the status quo. If you want to go far, go together!"
I've taken many courses in the past, but this course really packaged together decades of experience and the integral approach to rehab and training! Highly recommend."
After 14 years in the industry and loving every second, I feel even more excited today than I did 14 years ago. Feeling great and inspired by your passion, expertise, and energy. Thank you again"
Thanks again Ryan for you, your team, and Craig for putting on an awesome session this weekend!
I can't wait to get back and deploy these applications and information with my clients."
Mindblowing weekend of learning from the best of the best."
Closeups, voiceovers, & multiple camera angles. Don't miss a word – and watch as many times as you like.
Bridge the gap between theory and execution. Learn to blend strength and condition programs with rehabilitation principles. Replace a rigid protocol and dogmatic approach with a step-by-step framework that delivers a unique program for each client or patient. 
How to create a positive experience with movement to empower your client or patient.

How to screen fundamental movement literacies with a body weight Movement Prep.

How to Identify over-protective client behaviors (excessive guarding, breath holding, rigid movements, etc.) & how to use graded exposures to dispel fear avoidance beliefs.

How to develop your Coach's Eye (eg. Talk Test, biomechanics, eccentric control, loss of concentric power).

How to create a Functional Dashboard for navigating goal attainment – determine what matters, measure what matters, then change what matters.

How to deploy Rep Maxes (RMs), Reps in Reserve (RIR), and RPE in your programming.

The difference between internal versus external cuing.

How to vary the environment or task to drive gains more efficiently.

How to find the "Hardest thing you do well" nested to the person's floor – the gap analysis.

How to make training fun. 

How to hide "the skill in the drill" with Gamification
Develop a Mastery mindset to translate & implement new knowledge.
Create a community of change-makers committed to promoting sustainable athleticism & healthy longevity
Learn how to tie different systems & methods together efficiently
Learn to connect the dots from the client's story to an actionable program to maximize buy-in
Observe real-life problem-solving & reasoning
Why delaying strength training in rehab creates a slippery slope
How to turn every exercise into an assessment
How to find the sweet spot between "too little too late" & "too much too soon" to maximize results
Differentiate Landmarks vs. Timelines – There is a difference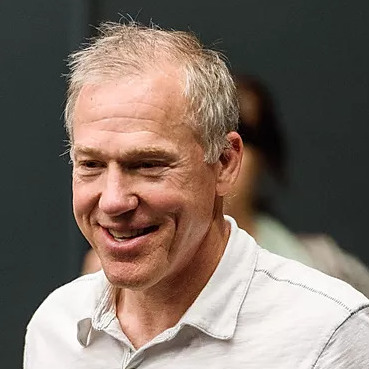 Dr. Liebenson is the Founder of First Principles of Movement and Director of L.A. Sports & Spine, a pain management, rehabilitation & performance enhancement center providing one on one musculoskeletal care. He is an Adjunct Professor in the School of Chiropractic, Division of Health Sciences at Murdoch University, Perth Australia and consultant for the the Anglo-European Chiropratic College M.Sc. programs in Chiropractic Rehabilitation.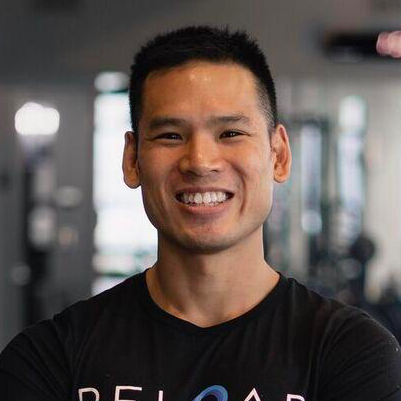 Ryan Chow received his bachelor's degree in Movement Science at the University of Michigan and his Doctor of Physical Therapy at Mercy College. Ryan began his career as a personal trainer and enjoys bringing his strength and conditioning experience into his clinical approach. He sees Dr. Liebenson's patients, serving as LA Sports and Spine's NY location and Founder of Reload Physical Therapy where he practices physical rehabilitation and preparation.
Download the Complete Slide Deck
HOUR 1 – The Inactivity Crisis & Evidence-Discordant Musculoskeletal Health Care
• How inactivity is driving disability, 
• Why providing a positive experience with movement is the key to changing behavior.
• How to use the squat and lunge as health span assessment biomarkers
• Why traditional pathology narratives grounded in an overly biomedical-biomechanical approach (i.e., "wear & tear") tend to make people over-protective?
• How the status quo in healthcare professions tend to manage people away from load, resulting in under-preparation.
HOUR 2 – Muscle Atrophy and Aging
• The relationship between muscle atrophy, loss of muscle strength, falls, fractures, and frailty. 
• You will learn to focus on the activity intolerances related to symptoms rather than pain.
• Discover how the silver lining ("gift of injury") of MSK (Musculoskeletal) pain can shed light on the fact that we are older sooner (increased diabetes, obesity, etc.) 
• We discuss how movement is medicine and why personal trainers should be included in the healthcare system.
• Learn how to shift the focus from people's expectations about learning the cause of their pain to the upstream factors they can change.
• Learn how the "tyranny of the visit" can lead to over-protection rather than empowering self-management.
• Discover the role of graded exposures to feared stimuli in recovery.
• We will discuss the W.H.O. (World Health Organization) P.A.G.s (Physical Activity Guidelines) and the role of gamification for "guiding by the side" in constraints-based motor learning.
• Find out when technical proficiency matters and how to detect the signs of over-protective beliefs/behaviors.
• Learn how the assessment aims to identify baselines where improvement can occur in the shortest time possible.
HOUR 3 – Creating a Functional Dashboard
• Why a 5-Part Fundamental Movement Literacy Screen is an ideal movement prep (afferent/foot; thermogenic; mobility; pillar; E.S.R. – Energy Storage & Release)
• We describe why a Gap Analysis is a key to person-centered programming and adaptation requires graded exposures. 
• We review the principle "It's not the load that breaks you down, but the load you're not prepared for." 
• We consider the "Talk Test," how to use the Rating of Perceived Exertion (RPE) scale and Reps in Reserve (R.I.R.).
• We describe a way to rate pain with the Traffic Light – green, yellow, red (uncomfortable, uncertain, unacceptable, or intolerable)
• We discuss Movement Agnosticism and the principle, "First move well, then move often." 
• We present the concept, Guide by the Side, as an antidote to creating conscious movers in pursuing "corrective" movement patterns and why load is essential in restoring mobility.
• We create a Functional Dashboard of baseline floor issues to create a precision program.
HOUR 4 – The Movement Prep
• A step-by-step 5-part movement prep skills. We explain why we coach the setup more than the exercise and discuss why landing drills precede plyometrics.
• We explain the key to determining the box height for depth jumps and how to categorize any test or exercise as painful, dysfunctional, or acceptable.
• We explain why the Movement Prep is the prerequisite and should "bleed into" lifting or playing a sport. 
• Finally, we discuss why general locomotor skills are a prerequisite for more specific sport-specific skills.
HOUR 5 – Finding What's Tolerable
• How to find and recommend a 5-10 RM (Rep Max) with 1-2 RIR for progressive resistance training exercises. 
• We consider options besides intensity and volume in our programming – tempo and time under tension parameters. 
• We discuss Agnosticism, the view that absolute truth or ultimate certainty is unattainable, and why the tool you use in the gym doesn't matter as long as the goal is clear.
• We consider why we are chasing adaptation and how mild pain or discomfort is OK.
• We discuss how to find a safe starting place and why the primary question should be, are you giving people a positive experience with movement and progressing them to the hardest thing they do well?
HOUR 6 – The Language of Strength
• The continuum from Movement Prep to General Physical Preparation (GPP) and Specialized Physical Preparation.
• We discuss RPE 5-8 and why the actual strength is making the hard easy.
• We explain how to lower a client's biological age. 
• Why R.I.R. is the key to adaptation.
• We discuss the language of strength and RPE.
• We describe how to use a Traffic light analogy to re-conceptualize discomfort as something to be put in the rearview mirror. 
• How predictive processing leads to people embodying their past negative experiences with pain into their present, thus expecting activity to be painful and hurt to equal harm.
• We describe how an excessive focus on biomechanics can interfere with training by making people conscious movers and over-protective, so they don't get sufficient exposure to necessary stress stimuli to cause adaptation. 
HOUR 7 – How to be More Like Alfred Instead of Batman
• How training gamification can be used to improve consistency and exercise participation.
• We discuss person-centered communication, the validation of lived experience, and empathetic listening.
• We discuss the debrief, the role of social support, behavioral economics, and "soft nudges" in coaching.
• Why we cannot predict the future and how accepting and navigating uncertainty is essential.
• We discuss the Person-Centered profile template and share a case presentation.
HOUR 8 – The Power of Words & How Labels Can Disable
• The Nocebo effects and how they affect our client/patient.
• We discuss the relationship between and value of communication, collaboration, context, and connecting the dots between the team members and the clinician-coach community.
• We discuss a communication debrief and the value of listening – affirm – validate – motivational interviewing.
• We consider the likelihood of an over-diagnosis and how to explain that hurt doesn't equal harm and activity isn't dangerous.
• We discuss the concept that words can hurt and the dangers of labels.
• Finally, we present practical techniques such as hinge and hip lock training. 
HOUR 9 – Acceleration Drills for Sprinting & Sports 
• How to coach sprint training for acceleration 
• How lateral pelvic stability is assessed and optimized for running. 
• We cover why the forward lean and stumble reflex is essential Key Performance Indicators of training acceleration.
• How running economy benefits from foundational athletic development.
HOUR 10 – Variability: A Key to Risk Mitigation
• Skill transfer and residual adaptation.
• We cover linear acceleration drills and the role of the fixed tibia.
• Fatigue resistance is a critical goal of coaching.
• Bottoms-up linear to lateral acceleration
• Timelines vs. landmarks.
• Derek Hansen on front side sprint mechanics
• Injury prevention vs. promotion
• Evidence-based but not recipe driven.
• The why behind individualization vs. cookie-cutter formulas
• And finally, accepting uncertainty
HOUR 11 – Profile Template and Gap Analysis with Dr. Ryan Chow
Dr. Ryan Chow presents a Lived Experience Profile Template from his clinic-gym Reload in this hour. His presentation is an excellent summary of the principles and framework we use for problem-solving. It is an example of a systematic approach that doesn't follow a single system or method. Instead, you'll see proof of concepts of a person-centered, principle-based approach allowing you to use any "systems" or "methods" you already know and use. What is unique about FPM is that we're agile and, as Dr. Lewit taught, "not a slave of any methods, since the methods should serve the goals." 
 You'll see Ryan's thought processes for his progressions and how he keeps it client-centered and focused on the goals of the person in front of him. Along the way, you will see how he listens to the person's story, finds a safe starting place, gives a positive experience with movement, and finally progresses them by finding the hardest thing they do well that is linked to their capacity shortfall and activity demands. 
In this hour, we discuss and cover the following:
• CC, O, A.I., Activity History, Goals, PMHX, Concerns, B.F., MS
• 1 R.M. is equal to your A.I.
• Feet: ground interface
• Thermogenic: fitness screen
• Active Mobility: toes, hips, T-spine
• Pillar Prep: Glute/Abdominal/Groin/Quads activation
• Energy storage and release
• Self-Care Rx: Finding the safe starting point: No guarded movements, facial grimacing, lack of technical proficiency, loss of concentric velocity. 
• Self-Care Rx: Feel target tissue to give a positive experience with movement.
• Validate self-care Rx with test/re-test. 
• Frequency: like Advil. 
• Volume & Intensity can be audited with the test of mechanical sensitivity (M.S.) to determine Self-Care Rx dosage.
• The Teach Back Test
People Love Craig's Online Seminars
Comments About the Precursor to this Course
I like the message that we must always strive to challenge our beliefs. The FPM – Prepare virtual program makes MS care logical & simple to apply. The body is complex, but it shows how to avoid complicated language with people.

I went step by step (listening to messages, taking notes, trying principles in practice and searcing new ways to use them). It fit great together with the 3rd edition of Rehab of the Spine.

The course was really great and I can't wait to attend a live Lab Immersion.
Lenart Hribovsek, Kinesiologist Slovenia
If you're like me and LOVE working the trenches getting our community to move, engage in active lifestyles and excel in athletic pursuits… Get it quick and check this out.
High value care needs to be the norm!
I highly recommend that anyone interested in how to apply FPM in a clinical setting complete this [course].
It is extremely thorough and very helpful in applying what we learn from both research papers and other health professionals into clinic.
Very engaging, I'm enthralled immediately! Craig is a great presenter and I can see why these courses are so popular
Best course I have done so far! to be able to do it online at my own pace suits me very well! Nice work
I really enjoy Dr. Liebenson's enthusiasm when teaching the material. I can tell that he is passionate about the current dilemma facing the majority of our population, and that is the lack of movement in our society.
I have followed Professor Liebenson since his first book, for more than 15 years. It is a pleasure to be able to see and listen to him, to learn from a distance (I am in Chile) and to apply all the evaluations that he teaches in this seminar with each of my patients and to see objectively how they improve thanks to the excellent experience that he has given me in these 18 hours.
I hope that the following versions like train and recover can be seen in the same way.
Prof. Francisco Ubilla Benghi PT, DC, CMT, COMT, MPDPC
The 18h FPM prepare recordings are amazing.
After having read Dr. Liebenson's 3rd edition of Rehabilitation of the Spine this a perfect next step in the process of learning how to implement the principles in your practice.
Dr. Liebenson has never been more passionate and inspiring!
I wish FPM was there 17 years ago when I graduated as a chiropractor. But nevertheless, it's never too late to learn. FPM has brought passion and opportunities to my work as a chiropractor, that I never thought possible.
Rasmus Hansen DC, Denmstk
Craig Libenson's courses have catalyzed the biggest change in my clinical practice for the past 10 years.
I have attended them live and this recorded online version offers just as great an experience. In some ways, it's even better because you can rewatch it again and again to absorb all the details and nuances required.
This course gave me the tools and framework to help me transition to a more active approach to care. I cannot recommend it highly enough if you are interested in modern evidence-based musculoskeletal medicine and achieving the best results for your clients.
I like how the platform lets you learn at your own pace and breaks up the course into specific segments. It's easy to follow and I enjoyed the production quality of the recordings. 
So far, this was been a worthwhile investment. 
Joshua Y Gee, SPT Doctor of Physical Therapy